March 2014 Moon Phases – Moon in Aquarius- March 25/26/27
Keywords-Large quakes/Explosions/Shocking/Surprises/technology/Nuke/Space/NASA/weird/volcanoes/tornadoes
Moon Phases Prophecies That Has Come to Pass!
03/27/14 –5.1-magnitude earthquake hits Los Angeles area– Earthquake?
03/27/14 – Rare tornadoes hit Northern California– Tornadoes?
03/27/14 – 9 Air Force commanders fired – Aeronautics/Shocking?
03/27/14 – Outrage over airline's baggage note – Aeronautics?
03/26/14 – Ukraine's right sector leader killed– Shocking?
03/26/14 North Korea launches 2 ballistic missiles – Nukes?
03/25/14 – U.S.-Russian crew blasts into space –  Space?
03/25/14 – Flight 370 families wait for proof – Aeronautics?
03/25/14 – 2 shot dead on Navy destroyer – Shocking?
03/25/14 – Japan agrees to hand over nuclear material to US – Nukes?
03/25/14 Will Egypt carry out hundreds of death sentences handed down? – Shocking?
PREDICTION- April 1, 2, 3, 4, 5
RULERS- Moon in Taurus and Moon in Gemini
New Moon will produce with new business affair and this may solve a difficult situation with co-worker and boss. Be aware with assertive tendencies of Mars and don't let them to take over you. Important is to be patient and use your harmony, if you do, will make it through. Stay in control in order to keep for peace. You should produce your creativity at your home. Keep a positive attitude with your conversations and promote only the great times of your past. Venues rules beauty, art and wealth. Mercury rules communication, so do expect family and friends to get in touch with you from email/text/video. Get active in the social area.  Gemini loves to tell jokes and talk. Enjoy yourself with lovers and friends, it will be possible to change with a new beginning and the ending, or may be relocated this weekend. Life is a constant process of change by the power of the moon.
Universal Precaution: Expect terrible tragedies such as a weather destructive as a earthquake and a volcanic eruptions where it will force thousands of people out of the buildings and off the roads due to the nature's destructive forces.
At least nine significant aftershocks — one magnitude 6.2 — follow 8.2-magnitude quake off Chile's coast, USGS says
Twisters strike, morning and night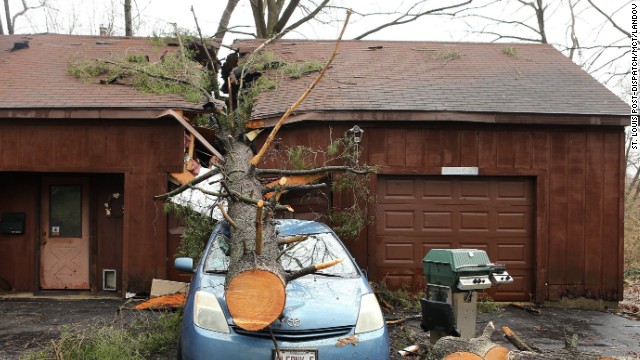 April 5, 2014- Venus enters Pisces: The planet of love and money will enter from the intelligence sign of Aquarius to the intuitive sign of Pisces. Start with prophecy dream, poetic, adaptable, empathy, theatre, visual arts or photography. Also, a good start to reach into the spiritual, metaphysics and art healing. If you have venus located in this specific sign, you are automatically a psychic thinker and with a creative self-expression.
April 7, 2014- Mercury enters Aries: The planet of communication and transportation will enter from water sign of Pisces to the competitive sign of Aries. Start thinking with new challenges, inventions, confidence to inspire others with excitement, win an argument, quick decisions, start something fresh and more exciting. The right timing for speaking and writing about your argumentation, challenges. If you have Mercury that is located in this specific sign, you are outspoken and bravely original.
PREDICTION- April 6, 7, 8, 9, 10
RULERS- Moon in Cancer and Moon in Leo
Expect to get surprised to develop or involve with business, family or love affairs. Moon touches your emotion. Children may get overemotional and demand some attention. Sun rules surprises. You may be surprised being invited from friends, but Leo also rules fires, be caution.  Hang out with friends to socialize or throw a party to celebrate this new moon. Bring a Camera. It could be explosive in front of you and affect others. Expect a new beginning with relationship or the ending of a relationship. You could see some weird or surprise behavior on the entertainment news. Leo rules famous people. Many will face drama and difficult with their karma stars.
Universal Precaution: Expect possible  terrible tragedies such as nature's destructive force fire, weather destructive, earthquake and volcanic eruptions.
04/05/14 –Operator of train that jumped tracks at Chicago's O'Hare Airport fired– End of life/Forced to relocated?
04/05/14- Four dead in Queens after car goes into creek– End of life?
04/06/14- Deltopia' party in California turns violent; dozens arrested Unexpected a plan?
04/06/14- Protesters raise Russian flag over eastern Ukrainian city New Beginning?
04/06/14- Legendary actor Mickey Rooney dies at 93 End of life?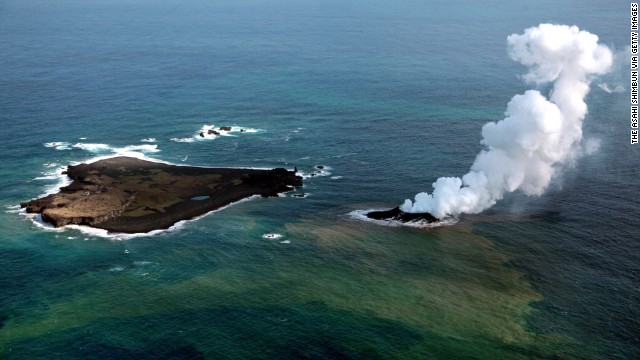 04/07/14- Volcanic island eats another off Japan New Beginning/volcanic eruptions?
04/07/14- Standup comic John Pinette dead at 50; acted in 'Seinfeld' finale End of life?
04/07/14- /1Olympic Medalist Figure Skating Duo Splits End of life?
O/07/14- Tom Sermanni Fired as Head Coach of US Women's National Team End of life?
04/07/14- Peaches Geldof dead at 25, her father says End of life?
04/07/14- Megachurch pastor resigns, citing 'moral failing' End of life?
04/07/14- Chili's cancels autism fundraiser– End of life?
04/07/14- Prince George goes on first royal trip– New Beginning?
PREDICTION- April 11, 12, 13, 14
RULERS- Moon in Virgo and Moon in Libra

Mercury rules communication and transportation. Transportation could result in serious accident on the road due to Arian Dragon. Virgo rules order and practice to be careful , emotionally responsible and needs to go thoroughly to analyze the situation before proceeding. Contracts will be signed and will bring great financial rewards if you decide to clean up and start again. Avoid the gossip or complain about things that is not important. Stay productivity all the way in order to take chances for something new, be daring and original. Venus rules beauty and social. Mercury may raise  importance as intellectual challenges, even confrontations. Soon enters or before Moon in Scorpio, you will notice new drama and high intense or nature's destructive, manifested to the full moon.
Libra Full Moon — April 15, 2014 in Libra: Total Lunar Eclipse in the sign of Libra: This mean the opportunity for diplomacy would win over war! Vladimir Putin (a Libra) will be directly affected by this lunatic and will aim for peace or declare war with the world!

PREDICTION- April 15, 16, 17, 18, 19
RULERS- Moon in Scorpio and Sagittarius
Take it easy. Be cool, calm and collected. You'd better keep eyes open and pay attention to your actions or your words towards others.  Watch out on those dates. Watch the dramatic news that may apply to your business or family or love affairs. With Jupiter's protective with intense these days without harming your relationship,  but after the full moon, Scorpio will enjoy itself and will become destructive. This will give serious a wake-up call. Stay clear of other people's problems. Stay home and don't go out with friends at large crowds. Better spend at your own home and cook up . It may feel frustrated with the children that would teach them a lesson. Earthquake is possible under Scorpio's lines,  be ready with that nasty disaster nature. Breaking-news is expected to hear from infamous or famous' deaths under Scorpio's moon power.
Universal Precaution: Expect the terrible tragedies such as nature's destructive force fire, weather destructive, earthquake and volcanic eruptions. Russian government to make important announcements and the nasty actions due to the politics in conflict.  More terrorism may be seen more in the media.
DUTCH FIGHTER JETS INTERCEPT 2 RUSSIAN BOMBERS IN ITS AIRSPACE
April 23, 2014- Mercury enters Taurus: The planet of communication and transportation will enter from a competitive sign of Aries to a peace sign of Taurus. Start thinking with new love, beauty, confidence to inspire others and learn and take it slow with decisions, and the plans on growing some wealth and possessions.. Good start to create easy arts & crafts related to your values. If you have mercury locates in this specific sign, you are stubborn with restricted speech
PREDICTION- April 20, 21, 22, 23
RULERS- Moon in Capricorn and Aquarius
Progressive changes are ahead; take the chance now. Socialize with some old friends or new friends. Avoid impatience where the romance is expected during late night. Take it easy with Aquarius eccentricity with flying and traveling faraway places this weekend. Expect some drivers with unexpected behavior or a rage road. Keep your thoughts clean to avoid negative thinking in process.
Universal Precaution: Be ready for possible earthquakes, tornadoes, volcano eruptions or dramatic weather. Under this Aquarius, it will bring you a full of surprises.
4/22/14 – South Korea: North steps up activity at its nuclear site – Nukes?
04/22/14 – Teen stowaway raises questions about airport security  – Aeronautics?
04/22/14 – What if drone doesn't find plane?  

 Plane?
04/22/14 – Netflix to raise subscription prices – Technology?
04/22/14 – Bystander gets shocker at marathon: – Shocking?
04/22/14 – S.Korea: North's nuke site active – Nukes?
04/22/14 – Teen flies to Hawaii in landing gear – Aeronautics /Shocking?
04/22/14 – Suit in American courts against U.S. aircraft manufacturer – Aeronautics?
PREDICTION- April 24, 25, 26, 27, 28, 29, 30
RULERS- Moon in Pisces & Aries and Taurus
Don't drink and drive. Watch out for the rage road and realize that Pisces (drugs/alcohol) and Aries (impatience) are a dangerous combination on the road.  Be smart and careful. the news of accident related to sea, oil or chemical spills will often be ignored due to the planet Neptune's power, lacking of discipline and information. Neptune (Pisces) rules Middle East, oil and drug/alcohol that will bring to news and famous secret love affairs.
Universal Precaution: Mars' aggressive nature may decide to stir nature's destructive force fire and man-made explosion or earthquakes these examples.
4/24/2014- Meth users here as young as 9  

                                                                    4/24/2014- 4th graders accused of dealing pot  

– Drugs?                                       4/25/2014- Pope stirs Communion debate with call to woman– Religion?                     4/25/2024- Whoa baby! Newborn weighs 14.5 pounds– Hospital?                             4/25/2014- Pastor's son claims he visited heaven – Religions?