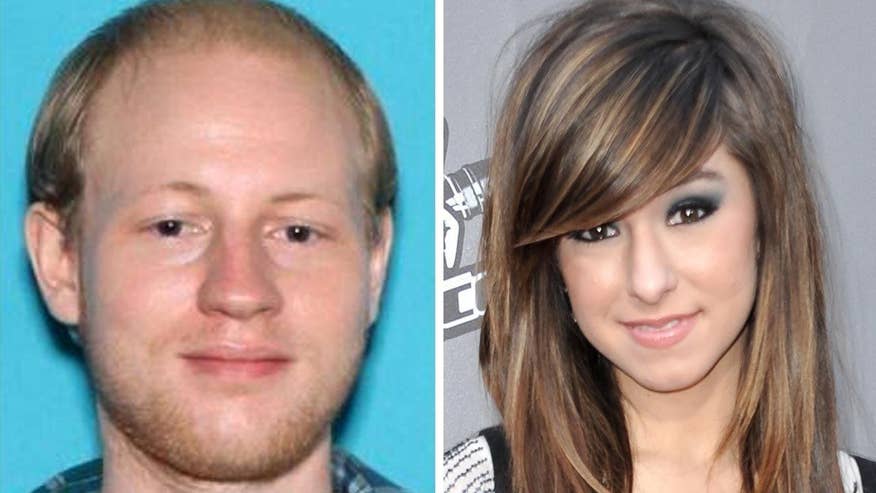 Police ID man who killed singer Christina Grimmie – Christina Grimmie's killer was obsessed with her, police say
Motives still
unknown

in slaying of singer Christina Grimmie. Questions still remain about the gunman, 27-year-old Kevin James Loibl, and

why he targeted the singer.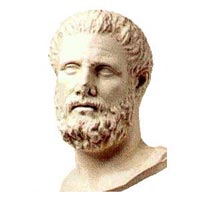 A physician without a knowledge of Astrology has no right to call himself a physician – Hippocrates (ca. 400 BC). 
Albert Einstein once said, "A human being is part of a whole, called by us the 'Universe' – a part limited in time and space" and the stars are the elixir of life.
This is a very important thing to understand that it belongs to everybody's natal astrological chart in order to build new cosmic consciousness / be acknowledge to the mother of all sciences. Why American doctors are more dangerous than guns?
Hippocrates said so! The elixir is the medicinal purposes in the soul of cosmos, to be taken orally and intended to cure one's ills, but sad fact, Forensic Scientists / Doctors are NOT educated on metaphysics, astrology, astroforensics, astropsychology and the penalty for cosmic unconsciousness is CHAOS, DESTRUCTION and DEATH!
Read more. go click > Looking Inside the mind of John Lennon's killer.
I see this similar with obsessive-addictive disorder, John Lennon's killer based on illusion, dream, deception, religions, poisoning and addict, but when find out it turn to be bitter then led to revenge to kill. click on this link explain how / why it has happened to him.
Not only that, also both singer John Lennon and Killer Mark David Chapman born in the same month of May. This is exactly same what happened to singer Christina Grimmie and Killer Kevin James Loibl born in the same month of March as much "like attracts like".
Pisces rules dance arts, music, painting and poetry. That's why Loibl (Pisces) had developed an obsession with Grimmie (Pisces). Pisces rules addictive – obsessive-addictive disorder.
I will use the futurists art and science of Astroforensics to check / analyze the software program that the date of birth (DOB) is a required provided for mental impairments purposes to find out why his motive in the slaying of the Christina Grimmie.
Kevin James Loibl (born March 10, 1989)
First thing, his mental infected / deceptive / poisoning / lost soul is clearly very manipulated by the currently transit of TAIL of the Dragon Pisces that led him to obsessive-addictive disorder and killed her. He can not able to auto analyze himself correctly.
Loibl frequently mentioned to coworkers that he would "make her his wife" while playing her music at work and alluded to meeting Grimmie previously at a concert. Loibl also claimed to play video games with her online. This claim was later debunked by a source close to Grimmie, who stated the two had never met.
Pisces is very secretive and private. He don't want to get hurt, rejected, misunderstood, so Loibl keep many of of his deepest feelings, thoughts to himself. Pisces is very much like the literal fish. He was incomplete development of mind but "unrealistic infatuation with Grimmie" but when with friends, he was "socially awkward / detached" /  no social skills.
PLANET     POSITION  (HOUSE)
Sun     19Pis54  (1) (self) – soul purpose is to swim upstream toward the light of God, not fear a false god but unfortunate no one teach him about God cosmic divinity at home or school. He is victimized by US department of education.
Moon     28Ari30  (2) (self-esteem) Moon (home / security /emotion response) in assertive sign of Aries. Aries tend to be insensitive of others' emotion since his belief that he know everything. And though Loibl had no criminal record, St. Petersburg police responded to the family's home in 2014 (Impact on Dragon Tail in Aries) because of a domestic disturbance involving Kevin Loibl and his father's girlfriend, the report says.
Mercury     29Aqu37  (12) (subconscious) Mercury rules mind / critical thinking in 12th house of subconscious and secret. He think about Grimmie a lot but not share with anyone (co-workers) about her. Aquarius rules science, computers, and high technology where he spent most of his waking hours watching Christina on YouTube as well as constantly monitoring her social media accounts.
Venus     13Pis29  (1) (self) Venus (love / beauty ) in a dreamy / soft-heart sign of Pisces but easily gullible to believe he could have a relationship with Grimmie.
Mars     29Tau29  (3) (mind) The red bloody Mars (Lord of war/guns/aggressiveness) was located in Loibl's 3rd house (the mind), bringing with him two handguns, two extra magazines full of ammunition, and a hunting knife.
Jupiter     29Tau55  (3) (mind) Jupiter rules expansion located in Loibl's 3rd house (the mind. Taurus can be a bit stubborn and never let it go.
Saturn     12Capsq25  (11) (friends/wish) Saturn is the ruler of Capricorn acts "like a hermit" as seclusion from society.
Uranus     04Cap57  (11)(friends/wish) Uranus is the ruler of 11th house acts "weird / strange"as aloof person from society.
Neptune     12Cap04  (11)(friends/wish) Neptune rules deception / illusion / dream in 11th of friends / wishes as much "unrealistic infatuation with Christina Grimmie,"
Pluto     15Sco03  (9) (foreign travel) 9th house of foreign travel, Loibl traveled by taxicab to Orlando from his home in St. Petersburg, Florida, "apparently to commit this crime". Pluto (passion /obsessed) in Scorpio (intense / secretive) He was constantly monitoring / following her social media if not return his favor, of course, Pluto is the ruler of Scorpio rules death and drama.
MNNode     04Pis10  (1) The same context of pisces above, briefly explain.
MSNode     04Vir10  (7)  His 7th house (the public/open enemies) making him a shocking shot four times. Not only that also He tried to make himself more attractive to her through weight loss, and hair and eye surgery. Virgo rules fussiness about his look.
BlackMoon     03Lib25  (8) He has a great fear of loneliness and isolation but high expectation about relationship with her. if not return his favor, 8th house of death / drama is expect happened to him. Christina Grimmie's killer thought they were getting married.  Libra rules marriage / relationships, partners, opponents, and others.