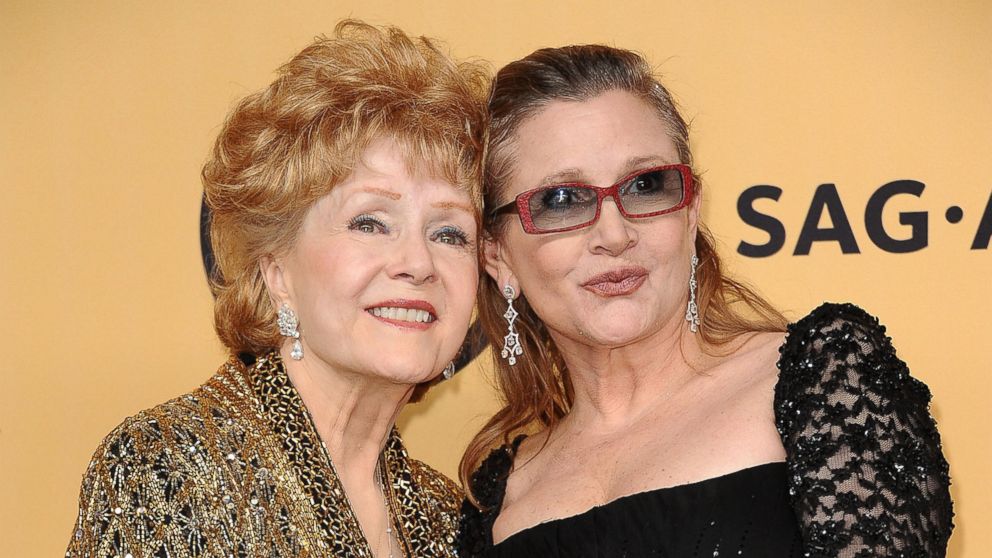 Debbie Reynolds, mother of Carrie Fisher, dies one day after daughter
The death of actress Debbie Reynolds (born April 1, 1932) Wednesday night, one day after her daughter, actress Carrie Fisher passed away, Indeed powerfully affected by impact during a long plane flight. Noting There are no such things as accidents, nor circumstances, only subtle cosmic consequences as a well-ordered the above, during a deadly waning moon in Scorpio that a mother would die so soon after the unexpected loss of her daughter.
There are so many unanswered questions in science that will keep mysteries of human life everyday like Could stars have a specific role to play? Can you really die of a broken heart? What's Fisher's bipolar disorder related to a mental illness she has been praised for speaking out about? Does flight increase the risk of cardiac arrest? Is there a link between bipolar disorder and heart disease?…etc
The science of Astrology is a language of symbols which offers a profound representation of human experience if you understand these stars of language, then cosmic God speaks to you. This cosmic consciousness will lead you towards the understanding between life and death.
Carrie Frances Fisher (born October 21, 1956) was suffers in-flight cardiac incident. In the 6th House of work, health, and service, souls born in October become the vulnerable Pisces. I found her birth natal chart, she born with Mars in Pisces (negative reaction to chemicals, drugs, alcohol, doctor prescriptions etc..)
And Fisher has been a longtime advocate for mental health awareness, drawing from her own struggles with bipolar disorder but unfortunately Currently the negative Tail of the Dragon is afflicting the sign of Pisces and Universal transit of Mars (desire) in Pisces (addict) touch her 6th house of health.
Pisces is emotion roller coasters with bipolar disorder and is overly sensitive to everything so she drank and do drugs is her desire to cover up or avoid some sort of emotional pain. Neptune "Lord of the Seas"s deceiving influence on her behavior and mind.
Doctor and Nurse (or psychologist) in Hollywood never told or guide her cosmic identification in the natal chart to help preventing her power of reaction to chemicals, drugs, alcohol and prescription medication in the past (Same thing happened to Hilary Clinton's health because She born in October. Hillary Clinton falling ill Sunday morning at a memorial service on the 15th anniversary of the Sept. 11 attacks will catapult questions about her health.)
so now talking about actress Debbie Reynolds born with Dragon Pisces/Virgo axis in the beginning year of 1932 and ending her life in the year of 2016 Dragon Pisces/Virgo axis is a prefect cycle and also It takes Uranus 84 years to complete its revolution around her natal Sun. Hollywood Icon Debbie Reynolds Dead at 84.
According to Universal "Pisces emotion roller coasters" Transit chart, that's part of impact her unexpected loss of her daughter that cause Sun or the sign of Leo control the 5th house of *heart / love that plays main role in the suffering of heart. Blood pressure of the 5th house also causes diseases of chest/stomach.
She was born in April. She is Aries conjunct the planet Uranus also rules sudden, shocking power and natural disaster which that shock comes from Debbie Reynolds body's reaction to stress or trauma.
Stress always begins and ends for Aries, within her head. From a medical aspect of the star's perspective, Aries rules the head of the body, the brain and the skull that lead to dies of a stroke.