Please be sure click on the provided links to assimilate the full article about what happened in City of the Dead and others such the Death Squad mayor that help you understand where his personal cosmic identifies come from and why he do that.
During his campaign, he promised to defeat crime by killing tens of thousands of criminals. His domestic policy has focused on combating illegal drug trade by initiating the Philippine Drug War. Following criticism from United Nations human rights experts that extrajudicial killings had increased since the election, he threatened to withdraw the Philippines from the UN and form a new organization with China and African nations. He has vowed to pursue an "independent foreign policy".
On April 17, 2016, Duterte was the subject of controversy after he made remarks about a rape incident during a campaign event about a hostage-taking incident in Davao City which occurred in 1989. Duterte remarked: "Was I mad because she was raped? Yes, that's one of the reasons. But she really was beautiful. The mayor should have been first." – Duterte on Australian Rape Victim
Duterte was born with his moon (emotional response to life) in the 8th house of death. This house rules the mafia, sex, power, sarcasm, supreme wealth and deadly sign of Scorpio (tragedy /drama). Note that because he is the leader of that country, his moon regimented the domestic scenery of Philippine.
Rodrigo Duterte ( born March 28, 1945)
PLANET     POSITION  (HOUSE)     DIGNITIES
Sun     07Ari27  (2)  exalted – Self esteem/money – Because of Mars' fire, Aries is blessed with tons of physical and spiritual power and with it the option to use the mind of the leadership to make money!
Moon     04Lib50  (8) Rodrigo Duterte' emotional response to life is both diplomacy "savoir faire" and master all the laws to bring into existence by shaping or changing the physical and spiritual world. Libra rules the law and traditional psychology related to analysis of political activity and behavior that reason why he studied political science at the Lyceum of the Philippines University, graduating in 1968, before obtaining a law degree from San Beda College of Law in 1972. The 8th house of mafia, sex, power, sarcasm, supreme wealth and deadly sign of Scorpio that's explain why before Duterte was the Philippines' president, he was 'the Death Squad mayor'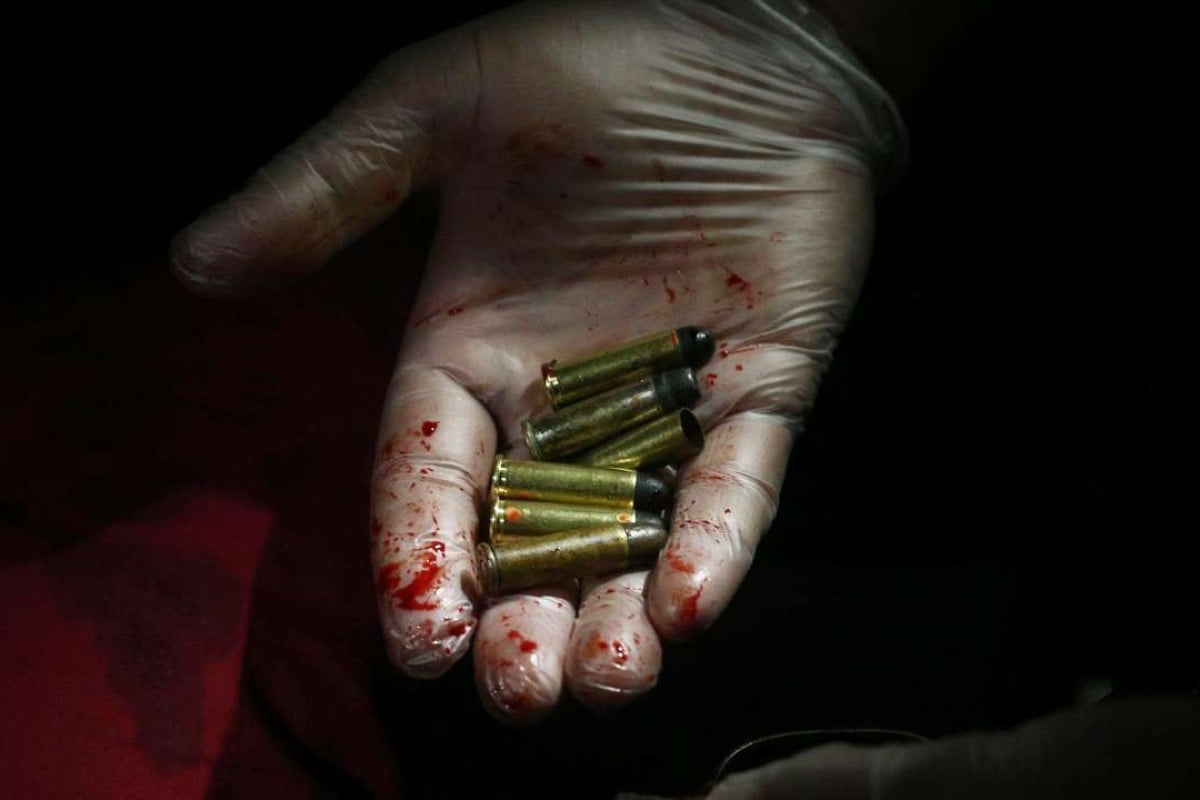 Mercury     25Ari45  (2) Self esteem/money – Mercury (critical thinking) in Aries (non-patience) makes the decision making a quick, fast and impulsive. His political career become a leader in its chosen field and make tons of money in the process. Duterte has an unusually ambiguous public stance on violence.
Venus     03Tau23  (3)  Venus is love, the art, money and women while 3rd house of communication and dualism. He is concerned mostly with money, security, and the arts but flirt others women. Seeing woman through rose colored glasses as deceptive/secret. Duterte has admitted that his ex-wife left him after she caught him cheating.
Mars     02Pis37  (1) Mars is "The Lord of War" and aggression while the 1st house of Duterte's self action such as egocentric and bossy. He act like thug doesn't show a wise and proper understanding of diplomacy. Murder and death are two themes that run through Duterte's administration. Duterte has repeatedly admitted to killing three people while he was the Mayor of Davao. Pisces rules deceptive and addiction. Duterte admitted in December 2016 that he had been a user of the addictive opioid drug Fentanyl. He said that a doctor prescribed the drug to alleviate back pain and headaches, but that he would take more than he was prescribed.
Jupiter     20Vir40  (7) detriment  Lucky Jupiter rules foreigners and foreign affairs, while Virgo rules work / service and health. Using critical thinking and practicality in all he do, and in his research for the truth that why Duterte is health conscious and shaping up! At 71 years old, Duterte is the oldest person to assume the Philippine presidency, superseding Sergio Osmeña and Fidel Ramos, respectively.
Saturn     04Can15  (5)  detriment Saturn (the builder/responsibility/ discipline /accountability / contraction) in Cancer act as insecurity and difficult upbringing with drug users and criminals that always destroy the family relationships. He always make every effort around the home and family, often strongly pushing their children to make the best of themselves and their abilities.
Uranus     09Gem49  (4) Shocking Uranus (technology) is placed in Duterte's 4th house (nationalism/ the land/ agriculture/ real estate /homes) making him as volatile and unpredictable as Duterte handling extrajudicial killing of drug users and criminals.
Neptune     05Lib00  (8) Neptune rules deception and secret. Libra rules the law and justice while this house rules affairs of the life/death/secret/money, organizing other people's finances related to buy or sell the legal and illegal drugs forced accumulated by the government.
Pluto     08Leo01  (6)  exalted Pluto rules power and police while Leo rules ego and dictatorship. The 6th house of work / service and health that lead to clean off the legal and illegal drugs residue in those nationalism or homeland/country.
Dragon's Head 14Can14  (5) The Dragon's Head will always support, endorse even protect his owner. In Duterte's case his progressive Dragon bless his 5th house of technological speculations. Duterte could also find allies with Trump (America) which is an Cancer ruled region or 5th house is Leo and this sign rules parts of France and Italy to support the future war.
Dragon's Tail 14Cap14  (11) The Dragon's Tail will destroy his political career as president. Capricorn rules status in the world / authority / vocation / reputation / business matters / public life as abused the power like Hitler.  Internationally, Duterte is known as the "dirty mouth" president. On September 30, 2016, Duterte appeared to compare the killings of suspected drug addicts to the Holocaust saying: "Hitler massacred three million Jews. Now, there are 3 million drug addicts. … I'd be happy to slaughter them."
Yes, This are no accidents Duferte and Hitler both same share with Dragon's Tail in Capricorn (abuse power / dictatorship)… This Dragon curse his 11th house of wishes and friends which will turn against him in time due to extrajudicial killing of drug users and criminals.
BlackMoon  15Lib03  (8) The black moon also curse Duferte's the law and traditional psychology toward to political activity and behavior as deadly and dangerous.