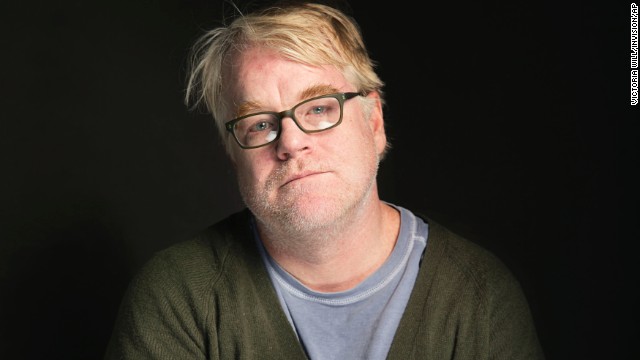 (CNN) — Oscar-winning actor Philip Seymour Hoffman was found dead in his Manhattan apartment Sunday of an apparent drug overdose, law enforcement sources said. Police said Hoffman, 46, was found on the bathroom floor and pronounced dead at the scene. Investigators found two bags of what is believed to be heroin inside the fourth-floor apartment, law enforcement officials said.
Philip Seymour Hoffman (July 23, 1967 – February 2, 2014) was an American actor and director.
Another tragedy such shocking news- Yes another July born soul…Lets look at Rick warren's son and Ariel Castro both also born in the month of July.  There are no accident only deadly dragon entered their life and will more explain this. Note Those born on the Cancer star sign and the emotion always moody and so sensitive that easily get upset over little things that you haven't been able to let go. Please read two blog about another July born soul related to self destructive emotion inside natal chart that is very deep and full of explanations with everything.
Read more- Rick Warren's Son(born on July 18, 1985)
Philip Seymour Hoffman is an another Hollywood name has died too young because of drugs, depression and suicide. What will they say when Bieber does the same thing? clearly, I see these deadly signs coming, I know how they'll end, yet people still crowd around these young people and make them believe that their actions are okay, wondering now what they could have done to save his life unless dealing with a education ignorance Dr. Drew is big mistake, I wish he had access to astrological spiritual sources, they would be still alive today.
Let's investigate with three similar born in the month of July and Sadly for Hoffman natal Drug Lords Of Neptune is right on the South Node in Scorpio (self-destructive tendencies) currently transited by the South Node in Scorpio(RIP)
PLANET     POSITION  (HOUSE)
Sun   29Can28  (1)  The 'lunatic' Moon rules emotional, feeling and instinct sign of Cancer and controlled by the Sun is in Cancer.  Every time he feel emotion, He was emotionally eating that triggers feelings of guilt, powerlessness, and depression.
Moon  16Aqu26  (8) The "friendly social" Uranus rules friends, wish and independent sign of Aquarius but located in 8th house of death at his home as result of shocking news(Aquarius).
Mercury  12Can33  (1) Thinking processing related to intuition, sensitive and clearly mind. He was good listener and take things very personally, which can make him appear defensive when criticized.
Venus   09Vir15  (3) Loving working with relationship and co-workers in devote himself to make his work perfectionally but theater was very difficult for him due to highly emotional(Cancer/Scorpio) cost to the work, having to do it for everyday to go through with it.
Mars  01Sco27  (5) Mars rules powerful desires and emotions in very passionate,   sensual, secret sign in Scorpio where it located in 5th house of love/creativity/art while but his fated Scorpius dragon (sex/drugs) took his life out of it.
Jupiter  11Leo51  (2) in the positive note, Jupiter leads him growth in his performing arts sign of Leo and mastered in the arts, drama, teaching or as a community leader. Leo rules fame/art/love/romantic/creativity.
Saturn  12Ari26  (10) Saturn rules fear and loss principle. Aries is sign of action and aggressive. This is not astrological benefit in his life because the planet Saturn gave him too much stress in the area of relationship with Moon(highly emotion) in 8th house of dramatic, death and destructive himself at him.
Uranus    21Vir34  (3) Uranus rules original and strong scientific.  Virgo can be very  mechanical talent which he has a pretty good powers of analysis and seek improve his work.
Neptune    21Sco37  (5) Neptune rules gases, drugs and alcohol and Scorpio(destructive) rules death. He had suffered from drug and alcohol abuse and that after graduating from college at age 22, he went to rehab for drug and alcohol addiction. He said he had abused "anything I could get my hands on. I liked it all." Hoffman relapsed more than 20 years later with heroin and addiction to prescription medications. He subsequently checked himself into a drug rehab for about 10 days in May 2013.
Pluto  18Vir43  (3) Pluto in Virgo in 3th house of power communication at theater work environment and make look perfectionally while Pluto rules deep intense and drama in work.
Dragon Head   02Tau39  (11) Lucky Dragon brought him a lot of positive with love and respect. Venus rules beautiful, art and creativity that lead him more fame and rich.
Dragon Tail   02Sco39  (5)  Unfortunately Dragon pulled him to drugs/sex/death and inappropriate reactions to stress on the stage; seeking to solving problems rather than dwelling on negative emotions- self-destructive tendencies.