Murrysville, Pennsylvania (CNN) — A teenage boy wielding two kitchen knives went on a stabbing rampage at his high school in Murrysville, Pennsylvania, early Wednesday, before being tackled by an assistant principal, authorities said.
This seriously makes you think twice about bringing a child into this world before acknowledge all God's cosmic identifiy above first, in order to know the child's natal chart.  Also, it would be beneficial in teaching the children about "universal mind" in the light of stars. Growing cosmic consciousness is most importance to solve many of our current problems worldwide to get a solution or a prevention for social and personal issues in the world.
To have that knowledge to go further for a proof that this incident does not come from a gun issue, nor a knife issue. it's not a weapon issue. This is a spiritual education issue,  lacking to regenerate his spirit. I'm so saddened to see  another victim of today's society. Realized that the Religious leaders are NOT superheroes who swoops in with magic powers at the last minute, but disconnected from reality via Divine Astrology,  yet continue spread their religious nonsense practices where they're not updated to the divine level of spirituality via cosmic written stars.
Understandably, Divine astrology is a must connection with humanity's identity. The solar system of the stars. It is invisible to the naked eye because of its extreme distance from Earth. It does exists with each energies to regulate a Life towards the Earth.
Note, the twelve planets of our solar system is more than just a dead rock.  They are so much living planets, etherically and electro-magnetically linked to one another, as are all the twelves divine stars. We need to start paying more attention to our divine stars, ALL solar system resides within our children's lives as everyone too.
Let's now investigate Alex Hribal.  He was born in 10/1/1997 for the stabbing rampage at his high school in Murrysville, Pennsylvania.
He was born in 1998 with a Pisces (over emotion/drugs/religion) Dragon's Tail (negative). He is another victim of religion/education controlling the mass. The religion/politic elites of the system should be going to jail,  not him due to lack of regenerate to his spirit who did not understand himself in the first place.
With his Mercury(mental processing) in critical, puritanical, perfectionist sign of Virgo, he is doing "subconsciously"  try to clean it up but notice something is not right and he tends to complain about it.
His Mars(anger/danger) conjuncts Pluto(obsession/death) in Sagittarius(higher learning/religions) in 3rd house of thinking processing, makes him think of his truth above than others and will fight for his perception of the truth. He's very determined as he can get, but his intense nature has been misunderstood or disturbed.
He was born in October, Libra faces the world as a competitive, fearless, wild Aries and now has the Universal Dragon's Tail in Aries (negativity, restructure) and currently the red anger planet Mars transits the sign of Libra impact upon his Sun/Moon in Libra in the wrong place and wrong time.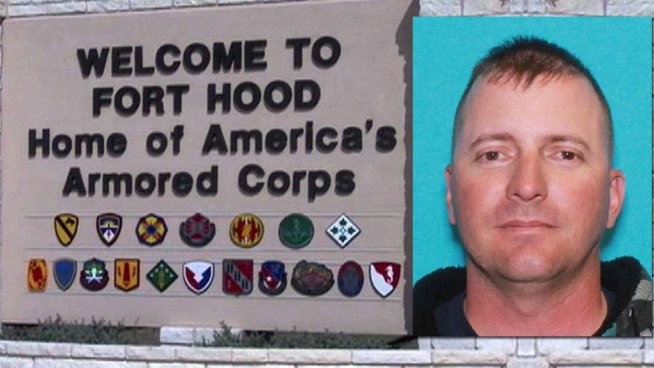 Killeen, Texas (CNN) — A man opens fire at a military base, gunning down fellow soldiers before ending his own life. A hero steps in, trying to stop him. A community already scarred by war is left reeling, nearly five years after authorities vowed to improve security when another mass shooter struck there.
Lt. Gen. Mark Milley, the post's commanding general, told reporters Friday that investigators "do not believe" that Lopez's "underlying medical conditions … are the direct precipitating factor" in the attack. "The immediate precipitating factor was more likely an escalating argument in his unit area," Milley said.
Let's now investigate Ivan Lopez (October 23, 1979 – April 2, 2014) was an Iraq War veteran who was born in Guayanilla, Puerto Rico.
This is another Libra male. He was born in 1979 with a Pisces (over emotion/drugs/religion) Dragon's Tail (negative). He is another victim of religion/education controlling the mass. Please look at both natal charts and describe to manifest both who received the same negative karmic where it could impact upon both, but this is more powerful element of emotional energy in the sign of Scorpio, plus Sun conjunct Pluto is too much for him to handle the stress/emotion. With currently transit of Mars in Libra and Arian Dragon snapped out of depression and anger.
ALL HUMAN BEING like Donald Sterling, Gwyneth Paltrow, Alex Hribal, Ivan Lopez, Hilary Clinton and Vladimir Putin BORN IN OCTOBER AND APRIL WILL BE FORCED TO A FULL PERSONAL DECISION MAKING TO  RESTRUCTURE DUE TO LIBRA/ARIES in HEAD/TAIL.