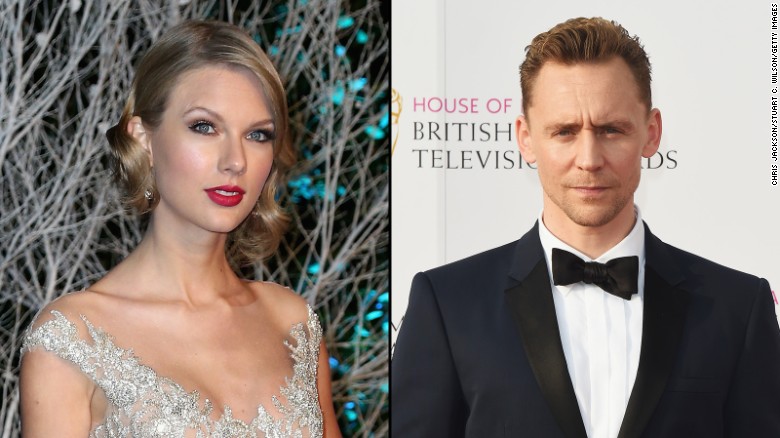 Taylor Swift photographed kissing Tom Hiddleston
Dr. Lillian Glass, internationally renowned body language expert know nothing about and offer her own personal five limited human rational sense / perception to something well above the stars.
My explanation of new flame is more easy and understand the arts and science of Astrology. This will help you quickly find the cosmic answer – Why Love Now?
Taylor Swift photographed kissing Tom Hiddleston – Love Romance & Compatibility is totally complete for each other. The stars don't lie! In the natal astrological chart, Venus and Mars are the "go to" planets of love and relationship.
Tom Hiddleston (born February 9, 1981) vs. Taylor Alison Swift (born December 13, 1989)
Swift could marry Hiddleston when Tail of the Dragon moves into the sign of Aquarius, ruled by the Uranus (God of the Skies) after May 2017 but must see Astropsychologist before make a serious decision, at first must understand your own patterns first.
Clean up your own act first. Then we'll talk about comparison. I see similar and difference between them If both want to keep in relationship then the two of you will have to make a lot of adjustments / sacrifice in order to relate comfortably with each other.
Both shares the same Dragons Aquarius/Leo axis. What's best for them is venus conjunct venus synastry is great relationship and I will explain Why Love Now?
Taylor Swift photographed kissing Tom Hiddleston – spark a new flame impact under 2016 Universal Transits of Mars (sexual desires) conjunct Moon (emotion response) in Scorpio (drama / secret / passion / sex) is right on Taylor Swift's natal Mars conjunct Pluto in Scorpio in 12th house of secret subconscious attract.
Instant attraction : The new couple had been pictured dancing together at May's Met Gala, which Calvin did not attend. Tom born with Mars (sexual desires) in Pisces (music / dance / drinking)
When two peoples' Mars planets are in harmonious aspects to each other, your sexual energies match well. You like the same things sexually, and it is easy to please one another. Things just feel "natural" with this person.
……………………………………………………………………………………………………………………………….
Taylor, 26, and Calvin, 32, split after 15 months just two weeks ago. Swift secret subconsciously attract Tom, 35, first bonded at the Met Gala in May when she was still dating Calvin. Calvin 'feels betrayed,' taking to Twitter to say 'It's about to go down' before quickly deleting.
And another new flame impact under June 2010 Universal of Venus (love kissing) in Gemini (photography / newspaper / gossip / talk / flirt) trine their Venus synastry Venus in Aquarius (friend circle/wishes) is a viral photographed kissing over the social of media.
Venus synastry Venus Power is instinctively knew how to treat one another, and we reveled at how similar we were to one another. We needed the same things from relationships, so it was easy to satisfy one another. Love and Romance.