Joan Quigley (April 10, 1927 – October 23, 2014)
Joan Quigley from San Francisco, was a world renowned astrologer as an astrological advisor to the Reagan White House in the 1980s. Quigley was born in Kansas City, Missouri. She was called on by First Lady Nancy Reagan in 1981 after the incident of John Hinckley's attempted assassination of the President and remained as the White House Astrologer in secret, and also informed about the former scandal Chief of Staff Donald Regan who got kicked out of the house.
Today- October, 23, 2014-Solar Eclipse in Scorpio – Famous Death
Note Today UNIVERSAL Arian/Libra Dragon entered her life to end as a restructure from  life to death. Life is a constant process of changes that affect everything, including her life.
Aries = April October = Libra – UNIVERSAL Arian/Libra Dragon 2014- 2015
Why Donlad Regan, Chief of Staff was eventually forced to resign?
Donald Thomas "Don" Regan (December 21, 1918 – June 10, 2003)
Regan was unable to contain the political damage to be continued being done to President Reagan by the public exposure of the Iran/Contra scandal.
Before going into details about his chart, Note, Joan Quigley and myself, shares the same Mercury (mind) in Pisces (subconscious/psychic/dream). She often used her insightful visions to see the future astrological advices passed on to the Reagan White House in the 1980s
Joan Quigley was born with the genius planet Uranus conjunct Sun in Aries (brain/head/self) She is a mind leader and would do it for President to make the right decisions. She also took credit for reshaping the president's views on the Soviet Union, recommending a conciliatory rather than confrontational tone. It was Mrs. Quigley who urged President Reagan to stop using the term "Evil Empire."
The relationship between Mrs. Quigley and the first lady eventually soured, after Mrs. Reagan reportedly asked Mrs. Quigley to swear that she would never talk to the press. "I couldn't do that," Mrs. Quigley said. "I'm a professional, and I love what I do."
Aries (brain/head/self) rules "I am". Joan Quigley born on April. The planet Mars is controlled the month of April.
Moon (emotion response) in Leo (masculine/extroverted/ego). She faced with the decisions by astrological reading. She helped that to steer the President to make the right decisions.
I will write up more information about how she consulted to the Reagan White House. When Donald Regan took over as Chief of Staff for President Reagan in 1985, he was informed by Reagan aide Michael Deaver about Quigley and her White House role. Regan, who frequently quarreled with Nancy Reagan, resigned in 1987 after the Iran-Contra affair. In 1988, Regan published his memoir For the Record: From Wall Street to Washington, revealing that Nancy Reagan had consulted with Quigley, and previously with astrologer Jeane Dixon. Regan wrote:
Virtually every major move and decision,  the Reagans made during my time as White House Chief of Staff was cleared in advance with a woman in San Francisco [Quigley] who drew up horoscopes to make certain that the planets were in a favorable alignment for the enterprise.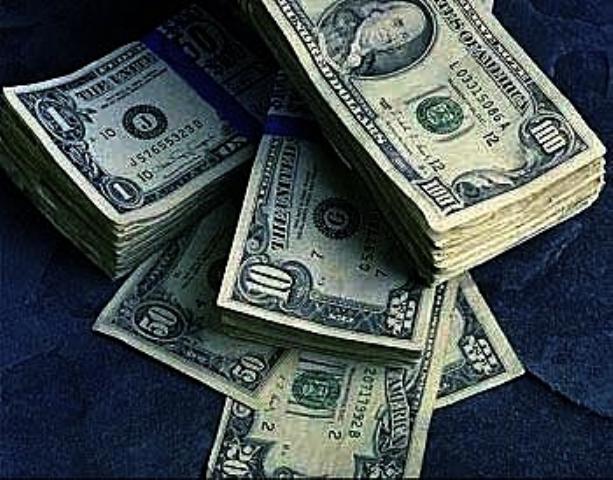 Enterprise- money-making corporations / "enterprises." A business organization- Industrious, systematic activity, especially when directed toward profit as result of economic policies, dubbed "Reaganomics."
Donlad Regan, Chief of Staff , born with Saturn (career), Neptune (deception) Moon (emotion response) in Leo (masculine/extroverted/ego). Leo rules the substance we call gold which can lead many to greed in this world.
Donlad Regan, Chief of Staff was born (December 21, 1918) with HIS TAIL OF THE DRAGON (NEGATIVE) IN THE 7TH HOUSE (THE PUBLIC) WILL BRING TERRIBLE "PUBLICITY" TO THE PHYSICALLY ABUSIVE CORPORATION.
Donald Thomas was born with his Tail of the Dragon in Gemini- Mercury, the "LORD OF THE THIEVES" breeds volatile and unreliable the information as a result of SHAKE UP OF THE WHITE HOUSE.
President Reagan shouldn't hire him as Chief of Staff in the first place. Non cosmic consciousness is dangerous, a serious penalty for any business. So It's  important to check the "right" stars to run the business organization to reduce the income tax rates and decrease taxes for the corporations than the political damage being done to President Reagan by a public exposure of the Iran/Contra scandal.
Business organization, the continuing commitment by business to behave like "marriage" as President and Vice president if "right"chart, it will be great team than you think.
President Reagan don't have to feel embarrassed/stupid by a public exposure of the Iran/Contra scandal in the first place unless check the stars first.
The cosmic spiritual education for God's celestial divinity is the most important matter done on earth. It is easier to build strong children with valuable spiritual knowledge within home.
Note, Joan Quigley and Nancy Reagan both share same Cancer of the Soul. Moon rules security, home, family. Moon is controlled by the month of July. Joan Quigley was born with Dragon Head (lucky/growth) in Cancer (security / home / family). She was connected with his wife, Nancy(Cancer-born) at White house. Both are very protective of President Reagan to make sure he's not in danger.
Nancy was born with Dragon Tail (karma) in Aries, She attracted to Joan Quigley's(Sun in Aries) mind leader and mental genius. Nancy can learn more about two sides of facts . Nancy was born with Dragon Head (lucky/growth) in Libra (psychology/balance/scale).
Everything is connected each other for cosmic reason to protect his husband, President Reagan. That's the result of what happened to her own karmic purpose is to work at the White House that's  found in chart,  She was born with (past life) Tail of Dragon in Capricorn ( Uncle Sam / government / President). She's self-service to help her country of USA for many years in the past life. She was more organized / structured much better than President Reagan.
And, you may wonder why Joan Quigley first met Nancy Reagan on The Merv Griffin Show in the 1970s. Interesting note, Merv Griffin was born with Dragon Tail (karma/past life) in Aquarius (astrology/future/UFO). Aquarius rules unique, original and mental genius. Mery Griffin manifested attract to mental genius, unique, original, and must invited Joan Quigley on his TV show then at that point, Nancy Reagan enlisted Quigley's astrological advice on a regular basis, and held frequent telephone conversations with Quigley. That's power of Uranus at future work.