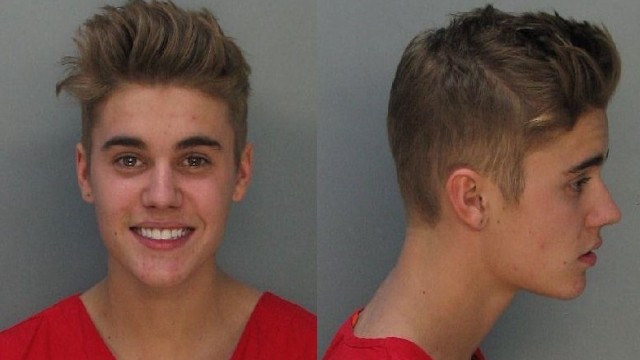 Justin Bieber arrested on drunken driving, resisting arrest charges
Pot, beer and a yellow Lamborghini
3 Florida police officers suspended in Justin Bieber caravan-escort probe.
MOST IMPORTANT ACCORDING TO MOON LAW or REGRET BASED ON YOUR IGNORANCE/MISTAKE. JUSTIN BIEBER- LACK OF MOON CONSCIOUS
Jan 22/23/24/25/26 Moon in Libra, Moon in Scorpio and Moon in Sagittarius
 Be careful with rage drivers on the road. Don't talk on the phone. Just hang up.
Expect a serious wakeup call that may bring a light upon the abusers as a heavy karma. Better stay with the law.  Dark alleys are wrong places to be in, stay clear from it. You must listen to your partnership and learn a big lesson where the ugly secret of this person as a wakeup call.
Be aware of everything and everybody around you. You may feel some intense in the air. Watch out for the children, Scorpio takes them at risk.
Stargazing event not miss in 2014. Order Ebook Star Guide 2014!
Read more- Justin Bieber's reckless week- 2013
Let me translate that language of the stars via his natal chart for you….
Sun in Pisces (1)- He was an incredibly talented songwriter, artistic and performer, but on the negative note, being born under Neptune's deceiving influence religion. He would sacrifice his life if he wants to or fall into alcohol, legal/illegal drugs where he needs to be cautious with this weakness area.
Moon in Libra (8)- The moon governs the emotion and Libra rules relationship contacts where he has involved into the music industry with his best networking and the fans. He also shared his stage with some extremely talented musicians and the fans whom he respected both professional and friendship,  but his Moon in 8th house of death, sex, drama, intense emotion, destruction where he needs to be caution before getting himself into unconscious attack acts onto other people or relationship.
Mercury in Aquarius (12)- Mercury's location in the sign of Aquarius, means giving more force to the voice, direct and outspoken. He may attract to astrology / metaphysics / Ufo, learn about the stars unless he picks up a book and learn something new. His mental processing is usually very original and his ideas may be ahead of his time. For example, He just gave his fans very unsettling Christmas surprise – the pop star announced a retirement in a tweet but in reality he is not. Aquarius rules breakthrough, shock and rebellious.
Venus in Pisces (1)- Venus commands love. Pisces rules very artistic and romantic as well as an understanding and compassionate. Pisces rules secrets and subconscious, not many know his hidden motive romances with women behind his life scene.
Mars in Aquarius (12) – Mars is the warrior, was known the Lord of war in Greek mythology, in the sign of Aquarius. Aquarius rules freedom and group oriented that applied to social networking site, twitter/ instagram  has become flooded with both positive and negative tweets about Justin Bieber's dramatic incidents, but found his hidden Pisces where he easily gets the legal/illegal drugs through the friends, but he will be involved with humanitarian projects successful.
Jupiter in Scorpio (9)- Jupiter rules truth seeker and the religion values in Justin Bieber. Scorpio rules the sign of death and regeneration where his intense and uncompromising religious beliefs, but he may be curious such as exploring or investigating about everything related to suspension, and mysterious of life. He may be narrow-minded, and impose his view on others' opinion.
Saturn in Pisces (1)- Saturn rules depression and may be take over his spiritual freedom. He needs to swim up to the light of the sea to see much more clear upwards than stuck with reality in a murky blurry water.
Uranus in Capricorn (11)- Uranus rules computers and high technology, unique ways to build, organize, or do business. He may be genius with numbers, practicality, and organization.
Neptune in Capricorn (11)- Neptune rules music industry while Capricorn rules practical, down to earth, hard working and promote himself to successful position in life. He was not only an incredibly talented songwriter and performer, but he had to work for the success (including supporting himself as a young adult with jobs outside the music industry).
Pluto in Scorpio (9) –  Pluto rules power and seems like he's having a lot of trouble lately. He wasn't mature enough to handle that overnight. Scorpio rules the night and the dark side, therefore all the nightclubs, drugs and sex in international foreign land.
Dragon Head(lucky/growth) in Scorpio in 9th house of international foreign land when Universal Dragon is currently empowering his 9th house regulating the exposure in London.
Dragon Tail (negative) in Taurus in 3th house of transportation/speed where it needs to be cautious with paparazzi incidents. Bieber's reckless driving reportedly at the speed of over 100 miles per hour.  Bieber claimed he had attempted to lose a team of photographers who followed him. Los Angeles City Councilman Dennis Zine called the incident a "very dangerous, chaotic situation", and called Bieber's driving "careless" and "reckless". It may cost him fortunate in possessions and finances if that continues breaking the law.