Before I start with Atheist church, first, focus on this hot debate related to the legalization of marijuana and explain two powerful Neptunians(Howard Samuels and Ethan Nadelmann) and in addition about Moon in Pisces under the effect.
You're spinning!: Pot debate gets heated

Do you know that during Moon in Pisces that guarantees being influenced and produced by this type of Neptunian on marijuana news? Thousands of people cheerfully stood in lines for hours to buy legal marijuana. Now, you see this Pot debate gets heated on CNN. What amazes me is that Howard Samuels and Ethan Nadelmann who debated on the legalization of marijuana, both were born in the month of March, shared the same sign of Pisces easily addicted to the marijuana in their past.
Subconsciously, both Howard Samuels and Ethan Nadelman want to help and make the world a better place, but Ethan's natal Mercury (critical thinking) is in Pisces that makes him sensitively emotional, easily addicted, illusive yet not much grounded.  That explains why he is an advocate for legalization marijuana. Note, Ethan is the founder and executive director of the Drug Policy Alliance, a New York City-based non-profit organization working to end the War on Drugs.  What is more, he also was born with Dragon Head9(luck/Growth) in Scorpio(politic/finance/ investigation),  Scorpio rules law enforcement and act governs the political and at same time,  Howard decided to devote his life helping others with suffering from alcoholism/addiction after Howard's experience with drug rehabilitation treatment. Now, you see, Howard's natal Mercury (critical thinking) is in Aries that makes him more quickly responsive and aggressive, with his Dragon Head (luck/Growth) which is located in the sign of Pisces offering him to be compassionate and creative,  always looking to inspire others. Yet these Pisces men have no absolutely idea what Neptune is all about.
With Moon in Pisces, this is no accident for this unknown circumstance for them to react in Neptune effect and energy. That includes all "talking heads" debating on CNN on the subject of Marijuana. Lacking full understanding of the dynamics in the stars/moon is no way for any clinical psychology/therapist to understand or even accept the  incredible stars powerfully way above and beyond of the hidden cosmic knowledge.
My research and findings that would drastically change their perception and benefit the education with precious astrological resources in a long run.
The moon now is in emotional Pisces and this Moon will impulse emotional pieces outbursts and affects the "watery" weather in a very difficult way.
Pisces rules drugs, weeds, hospitals, ocean to produce this type of Neptunian news;
"Harris-Perry became emotional as she went on to apologize to all "other families formed through transracial adoption," saying, "I am deeply sorry that we suggested that interracial families are in any way funny or deserving of ridicule."
U.S. vessel heads to break ice around Russian, Chinese ships off Antarctica- Ocean News
Hawaii girl, 3, dies after dental procedure- Hospitals
They sold $10K of pot in just hours- Drugs/pot
Madonna posts pic of 13-yr-old son with ..debate gets heated- Alcohol
Dennis Rodman apologizes for North Korea outburst, says he'd been drinking– Alcohol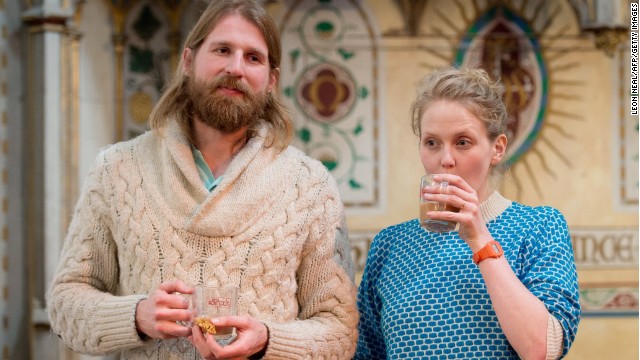 LONDON (CNN) – The Sunday Assembly was riding high. The world's most voguish – though not its only – atheist church opened last year in London, to global attention and abundant acclaim. So popular was the premise, so bright the promise, that soon the Sunday Assembly was ready to franchise, branching out into cities such as New York, Dublin and Melbourne.
The very idea of an "Atheist Church" is a contradiction in terms. Atheism is no original foundation of the faith in the future, but create any sort of church. This is simply moron and totally ridiculous. It's just a label for those who answer "no" to a single question, and more importantly, Atheism is a label for what you DON'T believe. There is no guide to the future for hard core atheist and non-believers to try to load atheism up with a bunch of empty head and claim it as a religion or atheism science, but this is nothing more than a unintelligent juvenile attempt at "Okay so I'm atheist but you are too, so be there!". Atheist idiots are a brainwashed, weak-minded, illogical, ignorant, gullible, irrational thinking to society and the cause of most of the conflict in the world.
To attract with something desirable of being a part of a community of curious where people network, meet regularly, work on projects together, provide moral and emotional support for each other, and so on. I'm constantly surprised by how many unconscious atheist people have about what it means to be human being and yet don't get it what 's mean by according to heaven true cosmic identity.
Everything that exist is prove that there is a Creator that created the stars and the heavens for more than the sake of beauty, he gave them to men for interpretation so you may live a safer more productive life. The existence of the universe itself is a prove that one must ask and receive the light. Be search for God in this life he will find it here and will face it in real life and if one reject and ignore the existence of God(stars) that would be atheist science. That's explain why modern science failed explaining all details of Sandy Hook shooter Adam Lanza and atheist church don't offered all details related to natural phenomena via universe.
Insanity: doing the same thing over and over again and expecting different results. We cannot solve our problems with the same thinking we used when we created them.
Albert Einstein