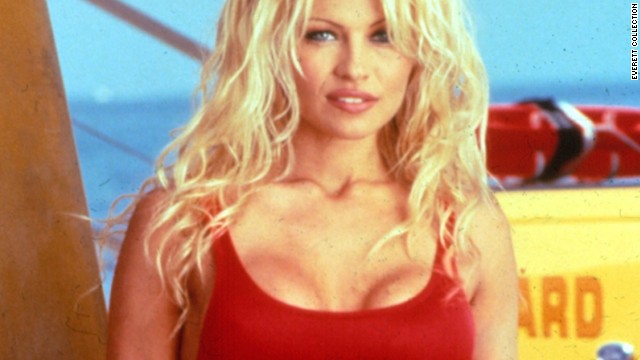 Pamela Anderson files for divorce from Rick Salomon — again
Pamela Denise Anderson (born July 1, 1967)
This is an essay of astrological relationship on Pamela Anderson's love fate. Recognizing both Venus (love) and Mars (desire) principles, a chance to maintain harmony in matrimony is either a strong possible or impossible depends on both natal charts that results of "irreconcilable differences" for the reason ending her marriage to Salomon.
Note Libra rules the marriage and Aries rules the independent, both particularly touched by Universal Law, which everything in the stars are governed.
With the 2014 Aries/Libra Dragon (progressive changes) axis right in Cancer's 4th house of home, relocation, real estate, emotional security and both signs axis right in 10th house of public standing, status in the world, public life,  here are examples -Khloe Kardashian is a Cancer zodiac sign after filing for divorce from Lamar. Khloe Kardashian – I Just Bought Justin Bieber's Calabasas.
Pamela Anderson is also Cancer zodiac sign. Pamela Anderson files for divorce from Rick Salomon – again. Why? Currently, the transit of Mars in Libra conjuncts on her Mars in Libra that forces her to divorce from Salmon. Mars rules aggression and war against her marriage. Pamela Anderson's approach to this location is obviously the planet Mars, seen as THE EGO in action, the aggressive planet which causes the divisions and splits between relationship/marriage, but she is courage with the help of physical energy of manifestation in action.Pamela Anderson is putting her Malibu house up for sale, amid reports she is set to move back to her Canadian hometown of Ladysmith.
Pamela Anderson has some feelings where she needs to get off her chest. She was born in the month of July that is controlled by the lunatic Moon and the emotional sign of Cancer. She posted on Facebook page to wax poetic as part of an approximately 1,200-word poem on Tuesday. "Never marry a rich man."  Neptune rules poem, dream, illusion, deception, easily distracted, and hold her head in the clouds all the time.
"I love being in love – but expectations, make it impossible to be happy – or satisfied," she continued. "No man knows what to do with me – I blame myself." This explains of her Venus in Leo, she is in extremely magnetic position for Venus. Leo rules love, romance, speculation and recreation. She wants to be treated like a queen and expects a palace, lovemaking with her. With her Venus conjuncts Jupiter in Leo. She has a need to feel special. She needs to know how wonderful she is. Jupiter rules higher education and foreign lands. France and Italy are also ruled under Leo. She desires to elevate or grow with higher education herself, but mostly camaraderie that doesn't meet her wishes or expectations.
Her Neptune (dream/illusion/deception) in 5th house of love and romance where it is located in the money and sex sign of Scorpio. If you go back to the year of 2007, Anderson and Salomon actually got hitched the first time, thanks to spending a lot of time together in a poker game when Anderson reportedly lost $250,000 to Salomon in the game. "Rick, being the gentleman, said he would wipe my debt if I gave him a kiss, so I have to thank Vegas for our relationship switching gears!" Anderson says in the magazine's latest issue, on newsstands Thursday. "It evolved into spending every day – and then nights – together."
Rick Salomon has been a professional poker. Note Deception is a great part of a poker game, yet it's not appropriate to deceive others to offer to wipe someone's debt for a kiss in exchange or deceive with relationship. He should hold on as a professional player, but he wanted to be deceptive to win her heart, since the game of poker is an art of deception, is a manifestation that reflects to his approach to her. Rick Salomon was born with the Planet Mars (aggressive) in Pisces (deception) and Venus (pleasure) in Sagittarius (gambling), but his Dragon Tail in Libra (marriage), he provided too much aid to the partners as a result of failed marriages, instead of riding the Dragon Head in Aries. He may become an entrepreneur that would drive him very successful. He may try new things for a passion of success, and willing to take risks. However, both zodiac signs are not matched- Aquarius and Cancer.
Now Anderson again filed for divorce from Salomon on Thursday, 3 July 2014, just two days after he won $2.8 million in the World Series of Poker on 1st July 2014.  Pamela Anderson was born with Dragon Tail (hidden motive) in Scorpio (secret / debt / sex / finances) which is not surprising that she was patiently waited long enough until after the $1 million buy-in One Drop tournament at the WSOP to file for divorce from Rick Salomon, who finished fourth in the high-stakes event for a score of $2.8 million.
If Pamela Anderson is with me in person with "reading", i would tell her to stay riding with her Dragon Head (full of charge) in Taurus (love/security/value/self respect) when in stability relationship. or She choses to Sex and Drama, Pamela Anderson Bret Michaels sex tape and Tommy Lee sex tape where it located in Her Negative Dragon Tail in Scorpio(secret/sex/drama/wake up call/scandal)
PLANET     POSITION  (HOUSE)     DIGNITIES
Sun     08Can58  (1)   Soul purpose- Home, food, family, real estate, emotional security.
Moon     27Ari41  (10) Emotional response- career, public standing, action, aggressive
Mercury     20Can58  (1)  Self- Home, food, family, real estate, emotional security.
Venus     23Leo54  (2) Money- self-esteem, money spent, children, france, italy
Mars     22Lib13  (4)    Home- (detriment) marriage, relationship, aggressive, war
Jupiter     07Leo17  (2) Money – self-esteem, money spent, children, france, italy
Saturn     11Ari58  (10)  Fear-(fall) independent, self esteem, enterprising spirit
Uranus     20Vir46  (3) Mind- health, work, prefect, cleanliness, environment.
Neptune     21Sco52  (5) Love- sex, drama, death, financial, debit, deception
Pluto     18Vir15  (3) Mind- health, work, prefect, cleanliness, environment.
Ascendant     09Lib38  (4) Peacemaking, Harmony, balance, relationship
Midheaven     08Can08  (1) Home, food, family, real estate, emotional security.
MNNode     03Tau43  (11) Friends- Wealthy friends, beauty, art, security
MSNode     03Sco43  (5) Love- sex, drama, death, financial, debit, secret
Couples Astrological Report – $100 ($50 each person)
Payments goes through Paypal at bluneborg@gmail.com
Full report about your love, family, or business relationship (About 15 to 30 pages of printed materials, by email or in person)
Follow me- https://twitter.com/luneborgstar