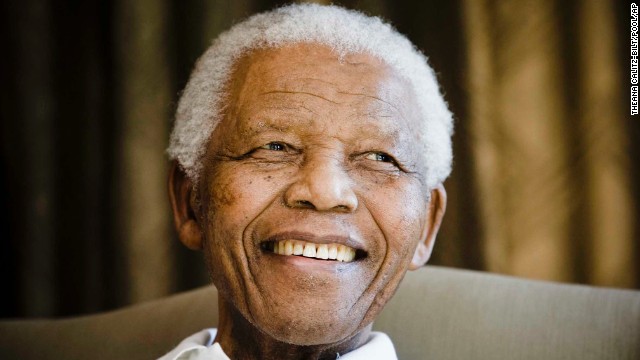 (CNN) — Freedom fighter, statesman, moral compass and South Africa's symbol of the struggle against racial oppression. That was Nelson Mandela, who emerged from prison after 27 years to lead his country out of decades of apartheid. He died Thursday night at age 95.
Nelson Mandela  (July18 1918 – December 5 2013)
Sun in Cancer (1) is a very emotional sign concerned with family matters and his conjunction with Jupiter (Law) and Pluto(power) together and the placement of Sagittarius' ruling planet, Jupiter rules principle of expansion, higher learning and education. That's why Mandela attended the Fort Hare University and the University of Witwatersrand where he studied the law.
Moon in Scorpio (5) rules the subconscious response to life where it's located in emotional intensity sign. Scorpio is a fixed water sign as known as stubbornness to stand in his own way.
Venus in Gemini (12) – Venus rules love and friendship while varieties Gemini share the interest in social gatherings. He was curious about everything and everyone based on his subconscious. Gemini rules social sign.
Mars in Libra (4)– Mars rules aggressive and battle in politics and the law of sign of Libra. He usually excelled with the politics and the law. He fought to stop the racial discrimination and demanded justice for the people of South Africa.
Note the Leo and Aquarius are the polarity opposite zodiac signs which attracts easily to friends, wishes, love, and children that made him to have humanitarian and leadership  stronger. That's a manifestation power of the Sun (life) and Uranus (humanitarian) where it attracts that type of friends and wishes to him.
Last, his Dragon Head/Tail was in Sagittarius/Gemini- He was a seeker of truth in pursuit of knowledge, Sagittarius is ruled by Jupiter, who is the natural teacher and well-educated, also it rules religions, institutions of higher learning, philosophy, ethics and the law while the polarity opposite to Gemini sign which attracts to mental challenges and abilities.
His hidden Dragon were in Virgo/Pisces- He sacrificed many unimaginable things for others through the hard work, honesty and integrity to reach for the people of South Africa.