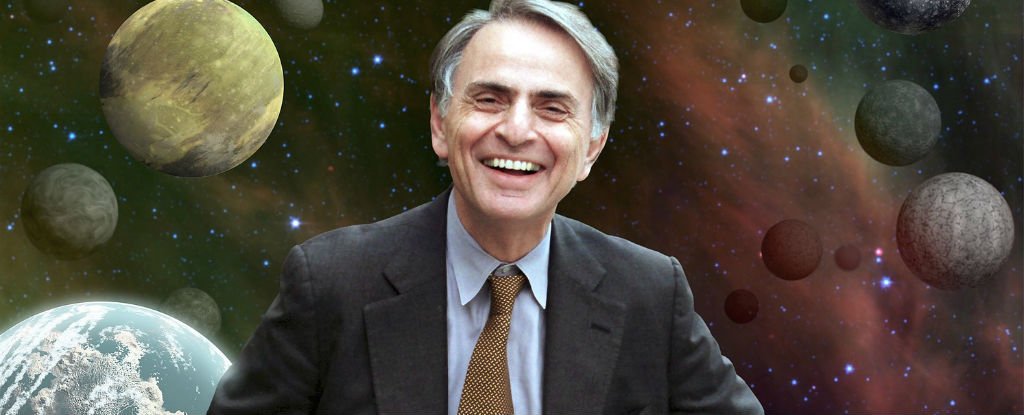 Carl Sagan haven't yet no explanation has ever been given his work about old art and science of astrology for years but considers it a pseudoscience therefore his rational, logical, scientific astronomer can not be justified by the works of the rare cosmic wisdom relate by all the wise men of the past.
Regarding spirituality and its relationship with cosmic science – 'spirit' comes from the Latin word 'to breathe'. What we breathe is "sky breath". Air (cosmic wind) is often seen as a universal power.
People born under the astrological signs of Gemini, Libra and Aquarius are thought to have dominant air personalities. Air personalities tend to be intellectual, communicative, and curiously.
Did he study his own astrological chart to recognized himself why he become astronomer? He born with Dragon Head in Aquarius. He was blessed with curious stars, universe, solar system etc…
But underdeveloped cosmic identified all the planet found in Carl Sagan's astrological chart is not enough show proof his able to read the signs and translate daily and monthly predictions at work but more specific why he can not able because Sagan being born with Saturn (the fear principle, scientist engineer born) in his 3rd house of mind process.
That's why he interesting in astrophysics, astrobiology and astronomy not spiritual cosmic education like predictive astrology.
You don't need time machine or a crystal ball. All you need the Farmers' Almanac's moon phase calendar includes information on full moons, new moons, eclipse predictions and more!
This perfect article example for astrophysics, astrobiology and astronomy who know nothing about God's cosmic divinity so therefore you better make up your own mind about Divine Astrology, not follow other scientific's opinion.