There is no such thing as an accident especially when transiting in deadly Scorpius Dragon that took his life away due to his 2 divorces with no kids. No passion for food, sex, exercise, or much of anything that led into hopelessness. One thing I know for sure what was wrong, when interpreting the signs through the heaven that showed me the real reason why he blogged his own suicide plan that manifests himself from intense dark psychological change.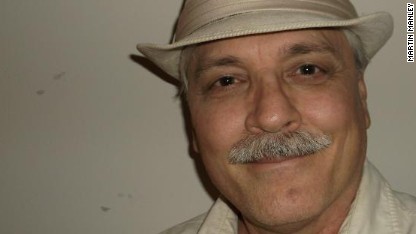 Obviously, Lawrence Calhoun, a professor of psychology cannot remotely understand himself on this suicidal situation being unaware according to the secret of the stars and other censored celestial signs due to lack of in-depth analysis.  Wherever the worse sign in celestial identities revealed in Manley's natal chart and others who are suicidal, it is difficult or impossible for them to explain, not knowing where he came from as a result of self censorship is classifying one's own worse speculative work which isn't credible enough without an independent investigation properly because he can only think inside of the box of his expertise in traditional psychology.
Here's the sample list of violence and suicide
Florida gunman kills 2, himself
Police: 4 dead after man opens fire in 2 Dallas-area homes
Police: Boy shoots, kills 90-year-old
Police: Australian baseball player killed by Oklahoma teens — just because
Teens beat WWII Veteran to death
Gun opens fire in elementary school
What does Lawrence Calhoun think? Knowing that scientific or academic theories in the culture of violence in general have existed for over centuries. Every year, hundreds of thousands of young students in the United States graduated in university or college would receive the same academic education in psychology and related fields, yet would get the same results on those cases over and over. These professions couldn't prevent the monstrous society of evil, for instance, people using the weapons without investigation into the universal mind deeply that results a lost soul society, also affected with religious poison-minded, atheist, rage lost souls.  All you can think of 4th Amendment Rights or waiting for a second coming of Jesus to prevent all of this? That's simply wrong. Because many don't have open-minded curiosity with intelligence, yet only the fear take over their lives with no chance to discover why they struggle with inner issues based on their natal chart they're born with.. Worse, "Talking head" social media are still featuring the debates over the culture of violence that gives you no answer. I'm simply explaining why this has  happened…
Back to this point, Martin Manley seems to be normal, average guy, who just didn't seem to get much pleasure from life or to connect with anyone. His natal chart is manifestly visible shown to a depression, but at first, His Jupiter was universally blessed with expansion in the sign of communication and writing of Gemini. Jupiter always exaggerate, as you can see his exaggeration in speech or writing as exciting and interesting to many subjects in his blog, unfortunately suffered in his love life in the power sign of Leo Dragon's Tail, including five planets in the sign of Leo due to his subconsciously egomaniac with a desire to show about his suicide publicly. Leo rules fame which it's more likely to reach to a lot of people because his Aquarius, that rules friends, wishes and social media. He was born with a Aquarius/Leo natal Dragon axis, so you can see how Leo's opposite sign of Aquarius,  has the key to reach the public to shock.
Speaking of connecting with anyone, the depressive planet, Saturn, and deceptive Neptune in relationship  with a sign of Libra seems not to work because of his burnt out with previous two marriages due to his fear principle of being criticized, rejected or fear of being in relationship. that negative energy was pulling him to addiction to use the legal/ illegal drugs to escape his reality/ harsh life.
This is simply short essay that uses an interpretation of the signs through the cosmic heaven to  explain and clarify visually what it causes him to reach the public with his suicide rather than to explain many different reasons due to lack of in-depth analysis with the help of cosmic translation.  Astrology is an art that allow yourself with a better understanding to use for visual learning with the source of energetic planets and stars, a direct relationship with the cosmic heaven to avoid being a victim of the stars.