"Venus Tablet of Ammisaduqa", a cuneiform clay tablet of astrological forecasts from the Neo-Assyrian period.
Ancient Indian, Greek, Egyptian, Babylonian and Chinese astrologers knew of Venus and recorded the planet's motions and help the people find a true love. For woman, Venus is the type of love a woman is able to offer to a man. For man, Venus position (by house and sign) and strength shows the type of woman you need to make you truly happy.
In Greek mythology, Venus was the goddess of love and beauty. Venus has dual rulership over Libra and Taurus. Venus represents two main areas of our life: love and money.
Venus in Aries or 1st house…Aries goes after what he/she wants as impulsive, impatient and passionate so suggest you use your head not your heart in dealing with love.
Venus in Taurus or 2nd house…Taurus loves own creature comforts, massage, hand-holding and getting physical in the bedroom, but don't possessive of your partners
Venus in Gemini or 3rd house…Gemini talks flirt, adapt in witty conversation, capable to make a wide variety of subjects but make sure you committed in a relationship, not playful.
Venus in Cancer or 4th house…Cancer loves, crave security, comfort that means valuing the emotional bond that's created if you feel insecure then do not commit to love
Venus in Leo or 5th house…Leo goes take pride in love, high expectations and need to feel special. Leo rules the heart as much expressing their love playfully but do not expect too much or you will easily hurt.
The science of Astrology is a language of symbols which offers a profound representation of human experience if you understand these stars of language, then cosmic god speaks to you. In ancient time, the cosmic gods were also believed to present themselves in the celestial images of the planets or stars with whom they were associated.
That's only way to communication between those who consult with astrologers and use astrology as guidance from the movement of the planets and stars, omens of significance to the king and the state in order to judge their influence on human actions. Ancient early civilizations knew and used the stars and signs as God divine manifestation.
Tuesday, February 14 – Valentine's Day 2017 during waning negative moon in Libra (sweetheart) that close to deadly moon in Scorpio so I suggest your loved ones to stay home and be safe. If you want to take out, make sure you find a quiet place not crowded place.
Dragon Pisces/Virgo axis is still operational till May 2017 which it's mean love is In the air in 5th house of love and check the position of Venus and Mars to connect your new love.
After May 2017 Dragon Aquarius/Leo expect new experiences, new passion and expect romantic partners to push for new living arrangements in 7th house of marriage / partnership or you will forced to re evaluate in relationship and 5th house of love can found in your natal chart if you want to know about your secret crush on someone.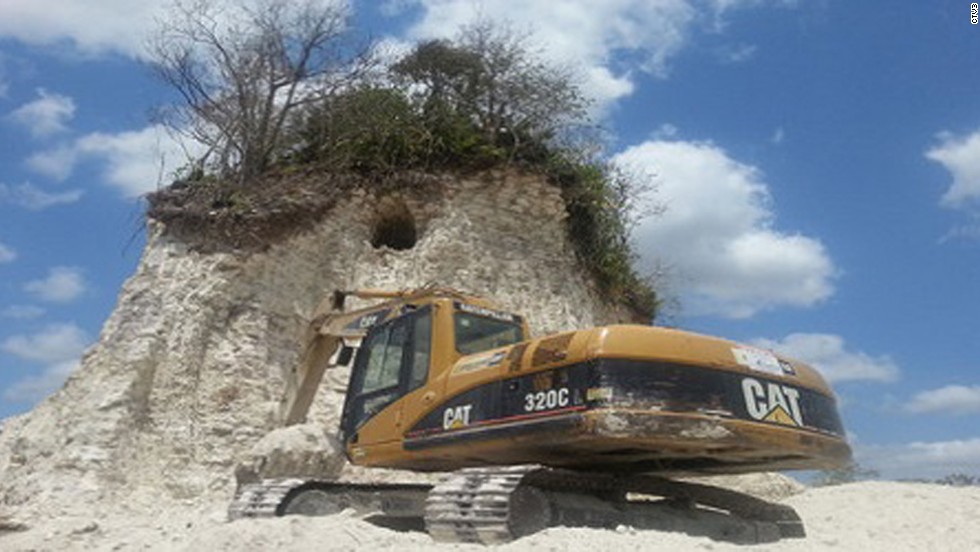 Ancient Mayan pyramid destroyed for road fill
One of the oldest and most famous Mayan pyramids hast has has stood for 2,300 years and now been destroyed by a construction company in Belize, while digging for crushed rock for a road they were building.
Many discovered related to the secret of the stars practiced teaching and developing the Moon Calendar at work and ancient cosmic wisdom bygone civilization such as the Incas, the Sumerians, Mayan and the Atantians raised Temples in honor of the Moon and celebrated her every eclipse phased.
and now What are we telling our children with these actions? Realized reptilius infected mind is very real. This is very serious cosmic consciousness crisis in our Beautiful Mother Earth. Greed and ignorance are destroying and erase the past so they can manipulate the now with lies. Truly sickening! It's mind-boggling that such stupid people exists!
The only way to change the education system is teach the stars through transformational astrological teaching in the information age is to reach the children and parents.
The new Aquarian Age will be dominated by Astrology, Universal, stars, networks, awareness, information and energy is slowing take over the dying age of Pisces.